In the Studio
Now Available!
HIATUS (2020 Reissue)

This album get its title from the hiatus Bacchus would take between albums. During these long breaks the artist continued to write individual tracks and now for the first time they have been compiled into a full album! A digital-only release, these tracks are available as downloads or streaming exclusively on Spotify, Amazon Music, YouTube Music, Google Music and now Bandcamp!

Coming April 22, 2021
"THE MEMORY TAP"
A New Stephen Bacchus Studio Album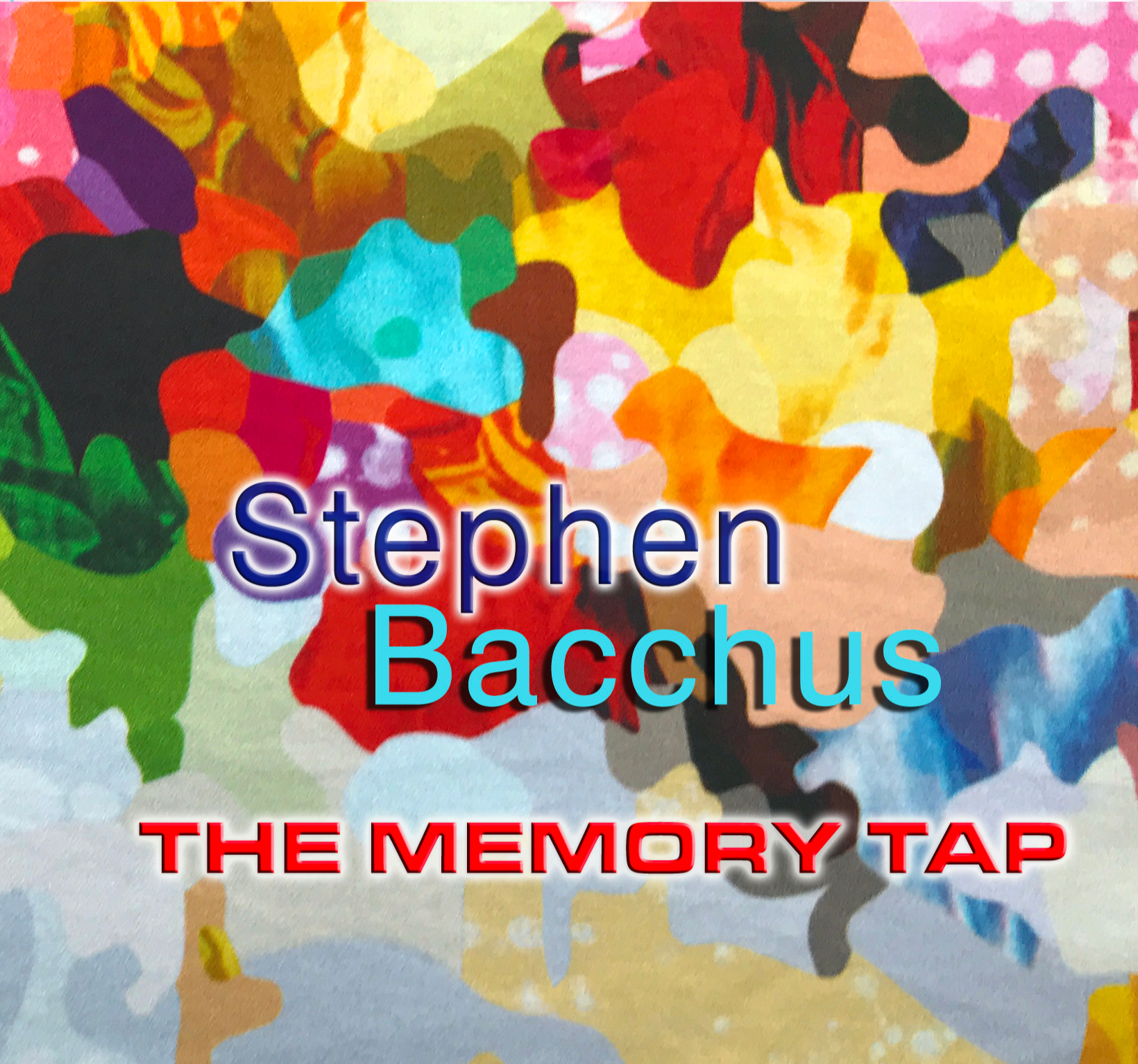 Update 12-14-20
With the completion of the final track, "Passport", The Memory Tap album release date is set for April 22, 2021.

Armed with the Korg Wavestate hardware synthesizer and a legion of classic softsynths, Bacchus reveals a visceral world that stretches both time and space - a synesthesia of both organic and electronic textures and timbres.

The Memory Tap is a distillation of all of Bacchus' musical ideas and memories into a seemless sonic event.
CIRCADIA (2018)
Bacchus' Most Recent Studio Album


Exploring the Circadian Rhythms and Harmonies of Nature

The new studio album by Stephen Bacchus has just been completed! This exciting, new album was released on October 30, 2018.

Infused with "enhanced" nature sounds, ambient atmospheres, and surprising musical manifestations, this album features eight new tracks, with the title track, "Circadia" clocking in at just over twelve minutes in length! Here Bacchus has created an otherworldly, natural world by using the sounds, harmonies, and rhythms of nature as a starting point for musical explorations.

The musical meter was stretched and made fluid in the creation of these soundworlds. Listeners will find themselves drifting away, effortlessly, deep into the Circadian environments created by this sound visonary.

"CIRCADIA" is a limited-edition factory-pressed and packaged Digipack CDr (100 copies only!), Don't miss out on this rare collectible!
On YouTube

THE EDGE OF REMOTE OFFICIAL MUSIC VIDEO (NEW!)


HINTERLAND OFFICIAL MUSIC VIDEO

A visceral trek through the wilderness invoking the spirit of the Hinterland.



a.k.a Grant Mackay
CLASSICAL WEATHER IN A MODERN VANE
Grant Mackay

UPDATE: Additional recordings of works have been discovered!!

Culled from live recordings in the late seventies, work has begun on assembling early classical acoustic works by Grant Mackay. Release date: 2021.
In the Field
EARTHAVEN WILD: A Sampler
Grant Mackay
New field recordings of songbirds at dawn captured on the early morning hours of May 24, 2018 near Vansickle, ON. These and previously unreleased recordings will become part of the first nature sounds sampler from the Earthaven label. Release date: 2021.
In Concert
LET IT BE
Performed by Grant Mackay on electric guitar
Video coming soon
CROSSROADS
Performed by Grant Mackay on electric guitar
Video coming soon
What's New Archive
"HAWKE CHILL OUT SESSIONS"

Radio Interview Show Date & Time:

Saturday May 5th : @ 7pm EDT / 4pm: PDT & MST / 5pm MDT / 6pm CDT / Midnight UK

What's Being Discussed on the show: 'HINTERLAND'; Also a very special announcement about Stephen Bacchus' 2018 New Album release!!!

Radio Station & Website: 102.3 Harborough FM (HFM UK) www.harboroughfm.co.uk

Streaming Links

http://edge-audio-01-cr.sharp-stream.com/harboroughfm.mp3
http://icecast.maxxwave.co.uk/hfmhq

http://tx.sharp-stream.com/icecast. php?i=harboroughfm.mp3